Welcome to my resources page. Here I've made a list of my favorite tools, apps, articles, podcasts, books, and videos.
All these resources have helped me immensely in growing this blog that generates over $15000 in side income each month.
Here's hoping they help you in your blogging journey as well.
Important Disclosure: Some of the links on this page are "affiliate links." This means if you click on the link and purchase the product/service, I'll receive an affiliate commission. Please understand I have years of experience using all these tools, and I'm recommending them here because they have been tried and tested by me. That said, please don't spend money on these tools unless you're 100% sure they will help you achieve success in blogging.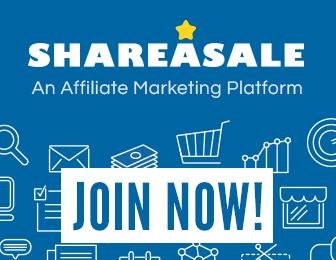 Last updated: Mar 31 2019

Build & Optimize Your Website / Blog
#1 FOR WEBSITE/BLOG HOSTING
All of my websites are hosted on GoDaddy. Why? Because GoDaddy makes it incredibly easy to get a new site up and running with their one-click automatic WordPress Blog installation.
You can use your GoDaddy account to host multiple domains – no need to pay more for hosting when you're ready to start another website. Also, they provide outstanding customer service. Phone is best, they are happy to talk direct.
I highly recommend using GoDaddy for your first website and blog.
SEMrush
#1 FOR WEBSITE SEO ANALYSIS
SEMrush is an all-in-one marketing toolkit for digital marketing professionals.
Strongly recommended for all mature website/blog owners who want to:
Improve their site SEO.
Improve results of advertising campaigns.
Build the most effective social media strategy.
Create content that get results.
I recommend SEMrush , which is the best keyword research tool for beginners.
#1 FOR ONLINE SERVICES ON DEMAND
Fiverr is the best place to get an on demand online service from a freelance professional.
It can be a logo for your new website, promotional video, article writing and much much more.
You don't have to be an expert in everythig, that is why sometimes it is better to outsource tasks.
#1 FOR EMAIL LIST BUILDING & EMAIL MARKETING

Campaigner is my number one recommendation for email list management and email marketing.

Campaigner makes managing your email list and setting up autoresponders so easy and user-friendly. Segmenting my email subscribers into groups so that they get content specific to their individual needs has never been more simple.
I highly recommend using Campaigner for your email list building and email marketing.
#1 FOR LIVECHAT AND SOCIAL OFFERS
Social Intents is a suite of online tools that help companies improve their customer engagement through live chat, email list building, and social offers. Social Intents Reduce bounce rates and increase conversions with Conversion Popup. Add subscribers right to your mailing list provider.

Social intents Offer coupons, eBooks, PDF's, music, and other digital downloads as incentives for visitors to subscribe to your email list.

I highly recommend Social Intents using for your email list building and email marketing.

#1 FOR CONTENT CREATION TOOL
Articoolo Research is a tool to create unique textual content from scratch, simulating a human writer.
User can type in a 2 to 5 words topic and get a unique article about his topic in less than one minute!
Articoolo Research gained over 100k users . solution is so useful and intuitive our conversion rates are amazing!

Articoolo Research is a Content creation tool can help anyone who writes articles. It focus on content marketing writers, publishers, SEO agencies and freelancers, marketers and students.
Are you keeping an eye on your valuable website content? Everyday websites around the USA are getting ripped off by content thieves who steal your valuable content and put it up on other sites. This can really hurt your search engine rankings and your bottom line.
Are you doing anything about it? DMCA.com is offering a premium protection program for website owners to help them deter, detect and defend against these unscrupulous content thieves. To learn more about our program click here. The program contains the following features (and more) • protection badges • monthly email status report • plagiarism scanner • photo watermarker • facebook plugin • blogger.com plugin • wordpress plugin
Check it out to learn more http://www.dmca.com
WP Engine equips you with a suite of agility, performance, intelligence, and integration solutions, so you can build and deploy a range of online experiences from campaign sites to content hubs to ecommerce extensions.
Side note: For a more comprehensive list of blogging tools and resources, visit this page.
My Favorite Articles
ADVERTISEMENT BELOW:
 Check out my best content here
Share the things you like.