Fashion Bloggers: Influencer marketing has reached a level that no one had imagined a decade ago. The 21st century saw a rise in the face of digitization, leading to the growth of social media, which produced some of the most influential personalities over the years. Authenticity and originality seemed to come from these most influential people, and were given different names; 'blogger' and 'influencer' being the most common.
These people, with their creative approach and knowledge, have made a presence in the realm of digitization and made it to the wall of fame in no time. Covering various areas, these bloggers and influencers have taken beauty and fashion to a whole new level, and have inspired many others. From tutorials to DIYs, from shopping sprees to recommendations; these bloggers have established a huge network over a period of time, thanks to the power of social media. Not only have they established an impressive profile, but have also showcased credibility in their content, which both brands and audiences desire.
Here is a list of the top fashion bloggers in India, ranked according to their Instagram follower base, who have given us all some major beauty and fashion goals:
#1: SANTOSHI SHETTY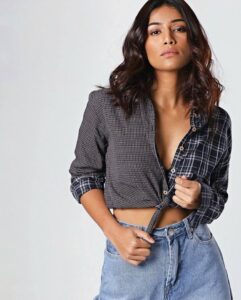 Instagram follower base: 613k
Personal blog: The Style Edge
Meet Santoshi Shetty, the most popular blogger Instagram. Creative inside and glamorous outside, this 25-year-old blogger has made it up to the top of the list, with a huge fan base. Her immaculate sense of fashion is what people admire, thanks to her knowledge of design building that she incorporated into her wardrobe. Founder of the blog- The Style Edge, Santoshi Shetty has managed to gain quite a lot of recognition over time. Felicitations such as "Cosmopolitan Blogger of the year" and "Elle Blogger of the Year", seem to sum up her journey so far. Her creativity has added wings to her profile, crowning her as the fashion bloggers on instagram in the country.
#2: AASHNA SHROFF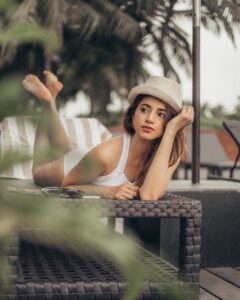 Instagram follower base: 583k
Personal blog: The Snob Journal
The founder of The Snob Journal, Aashna Shroff never fails to impress her viewers with high quality and unique content. She started as a blogger in the year 2009, following which she started posting videos on YouTube, slowly building her follower base. Her impeccable sense of fashion and expertise in beauty has made her one of the top fashion influencers in India. Her hauls, lookbooks, makeup tutorials, and vlogs clearly reflect the amount of hard work she has done to reach the second spot in the list of the best Indian fashion bloggers.
#3: KRITIKA KHURANA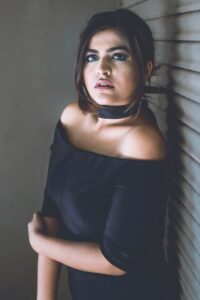 Instagram follower base: 574k
Personal blog: That Boho Girl
Graduated with a degree in fashion design, Kritika Khurana makes sure that everything, from her eyeliner to her shoes is on point. She began with a YouTube channel with her name, which helped her gather a significant follower base on the kritika khurana youtube channel, as well as her other social media handles over time. Not only has she represented Pantene India as a model, but has also collaborated with many high-end brands. Her unique sense of fashion reflects a Bohemian vibe, and hence the name "That Boho Girl". Her fashion recommendations, beauty secrets and travel adventures make her one of a kind.
Fashion Bloggers in India
#4: Pratibha Raj
Instagram Follower Base: 553k
Meet the stunning fashionista, Pratibha Raj, the girl who is already ruling many hearts with her gorgeous persona and amazing fashion tricks. She is a compassionate fashion diva who never fails to give some serious style goals to her followers. By giving some major fashion update, her colourful picture will entice you to scroll more to her page. Being one of the famous faces of the blogging industry, her blogs are all about her travel and fashion bloggers tales supported by some captivating pictures. If you want to seek some fashion inspiration, must visit her Instagram page!
#5: SHALINI CHOPRA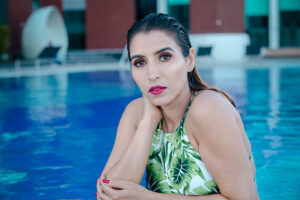 Instagram follower base: 411k
Personal blog: Stylish by Nature
Blending the eastern and western cultures into unique couture, Shalini Chopra knows no bounds. She left the IT industry to follow her passion for fashion, which is an admirable move in itself. With more than 4 lakh followers on Instagram, Shalini Chopra has made a name for herself, with her unique adoption of the latest fashion trends, proving to be an inspiration for many. shalini chopra blog is a reflection of her exclusive sense of fashion, which has gained much appreciation and recognition. Her efforts are visible in the type of content she posts; bagging the Blogger of the year award in 2018.
You Must also like:
#6: MEHAK GHAI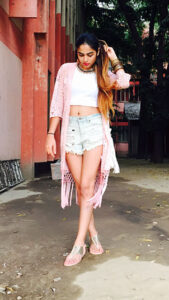 Instagram follower base: 365k
Personal blog: Mehak Ghai
Experimenting with fashion and bringing up something unique is Mehak Ghai style mantra. A beauty, fashion, and travel blogger, Mehak Ghai knows how to up her game everywhere she goes and has become a style icon for many people out there. According to her, every day is a fashion show, and the world is a runway. She believes in stepping out of her comfort zone, which very well reflects in her blogs. Her impeccable sense of fashion is something that everyone around her wants to adopt and pull off. From pursuing blogging as a hobby to a full-time profession, this diva has come a long way.
#7: RIYA JAIN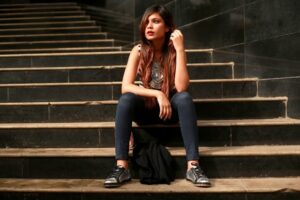 Instagram follower base: 297k
Personal blog: Caught In a Cuff
With her daily blogs exhibiting her unique style, Riya Jain has surely had her readers "caught in a cuff". With close to 3 lakh followers on Instagram and more than 4000 on Twitter, Riya has definitely gained quite a lot of recognition over the years. Her debut blog "I got my red dress on tonight" came out in the year 2014, and was much appreciated. She has collaborated with many big names, some of them being Lakme, Sukin India, and Central. Her Youtube feed covers DIYs, skincare routines, product recommendations, and shopping hauls. Her fashion sense when blended with her creativity surely turns some heads.
#8: JUHI GODAMBE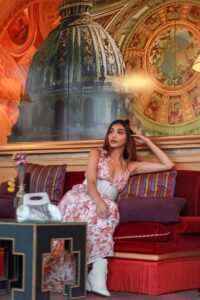 Instagram follower base: 273k
Personal blog: Juhi Godambe
Meet the fashion diva and entrepreneur Juhi Godambe, whose voguish attitude has been on top of her game, every single time. She possesses the talent of turning every single outfit into couture just by applying her impeccable sagacity of fashion into it. Founder and owner of the style brand "Arabella", the 24-year old Mumbai chic has definitely set the bar high. Enthusiastic about fashion, fitness, and beauty, Juhi Godambe writes everything that encourages her readers to not consider the limitations in front of them but break free and build their own self. juhi godambe instagram account has huge fan base is a clear indication of how appreciable and capable she is to make significant contributions into the world of fashion.
#9: PALLAVI SINGH RUHAIL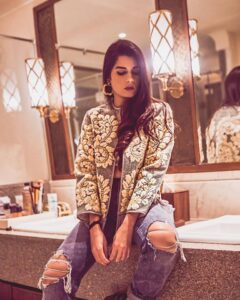 Instagram follower base: 271k
Personal blog: That Delhi Girl
Hailing from the city of Delhi and ready to conquer the world, Pallavi Ruhail has it in her. She took up blogging as a hobby in the year 2013, which gained a lot of appreciation. It was then she knew that blogging was where her heart lies. One thing that shines through in her social media handles is authenticity, which many bloggers, in today's world lack. Her content is driven towards credibility and trust of the audiences, which she doesn't fail to maintain. Her classy style and chic attitude have together helped her gather a huge fan base over the years. Fitness, fashion, and beauty being her core areas of interest and expertise, Pallavi never fails to engage and inspire her audiences with her knowledge and creativity.
Summing up
Influencer marketing isn't everyone's cup of tea. It requires hard work, creativity, management, determination, and authenticity to be able to influence people. These ten influencers possess all these qualities and are hence preferred by brands and audiences, big time. A dedicated follower base, high-quality content, and authentic engagement bring power to the world of social media, and what better than these fashion bloggers being the medium!
So if you wish to be a part of the cream into the world of influencer marketing, you must know all that goes into it, so that you can contribute to the tide and gain love, followers, and recognition from the same as well. For more insights, do not forget to visit the profiles of these bonafide beauties, and if you find them intriguing, hit the follow button!