Electronics: Looking to replace an old laptop, buy a new printer or get your favorite "techie" a gift? There are lots of websites that sell tech and electronics, but there are a few that will get you much better deals. The sites listed below are tried and true – bringing you the best selection of the latest technology at the lowest prices.
During this age of modern technology, new gadgets are being created each day. Some might only be sold online and not in stores. Follow these sites to stay up to date with your electronics.
Shop these websites and ship your purchases internationally with Wideinfoweb we offer superior packing with every item that passes through our warehouse to ensure your valuables are protected.
The Best Tech Websites with the Best Deals
1. Micro Center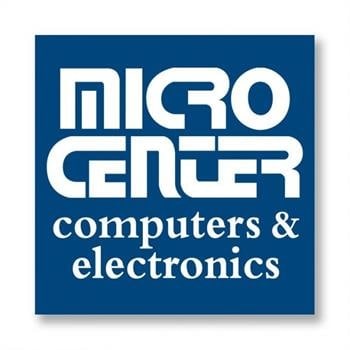 Although MicroCenter has physical store locations in the U.S., their best deals are found online. They are a full service tech store, offering everything from laptops and gaming systems to wireless routers, servers and audio visual cables. Their very best deals can be found on refurbished, closeout and open box items – these items can vary daily, so it's a good idea to check back often for new offers. Shop MicroCenter.com here.
2. Newegg.com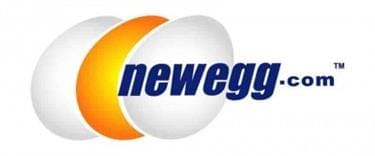 Newegg online store has daily specials, cheap shipping, and a huge selection of computer systems, electronics, gaming systems & accessories, tablets, cell phones and much more. They also have an impressive selection of open-box, discontinued and re-certified items that you can purchase at deep discounts. Shop NewEgg.com here.
Also read: 10 Best Laptops to Buy in 2020 for Under $500
3. Frys.com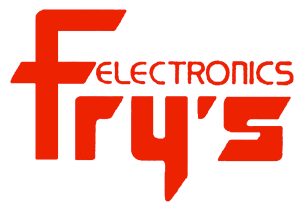 Frys carries just about anything you can imagine for the tech and electronic enthusiast, along with a few things you might not expect, including appliances, kids toys, mattresses and home furnishings! They do have refurbished items, but a much smaller selection than NewEgg.com and MicroCenter.com. Their real selling point is the huge selection, weekly deals, promo codes and rebates. Get personal promo codes delivered to your email inbox by signing up here for the best savings. Shop Frys.com here.
You must also like:
4. Amazon
As you might imagine, Amazon has an wide selection of electronics, computers, tablets, e-readers, printers and much, much more. Although the discounts may not be as deep as with some online stores that are dedicated to electronics, they have daily deals, free shipping on Prime items for Prime members, and a customer review section that can be really helpful when making a purchase decision. (In fact, I often check Amazon reviews even when I'm not purchasing the item from Amazon!) Shop Amazon.com electronics here.
5. TechBargains
This site is a little more hit or miss if you're looking for something specific, but definitely worth a look. Here's how the site works: TechBargains has what they call "BargainMeisters" that are constantly looking across the web for price drops, new releases, coupons and exclusive offers on the latest technology and oddly enough, home goods. They post the best deals on their homepage, and if you find something you like, move fast because these items tend to go very quickly. Check out TechBargains.com here.
And For Something Fun…ThinkGeek!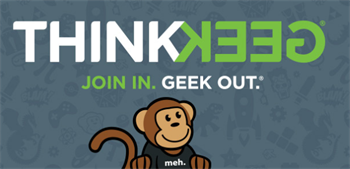 Self proclaimed geeks will love ThinkGeek They cater to computer enthusiasts and anyone ready to "geek out", carrying clothing, accessories, toys, collectibles electronics, gadgets and tools in themes including Star Wars, Doctor Who, Game of Thrones, Harry Potter and more. The site is a lot of fun, and great for finding unique and unusual gifts. Shop ThinkGeek.com here.